As someone who has not yet had the chance to travel outside of the US (lack of vacation time and $$$ are my excuses), I find it fascinating that there will be metalheads from all over the globe on this cruise. I thought it would be interesting to see all the various places you guys call home. One way I thought that would be interesting is to just post a pic of what you see when you look out front (or back) of where you live.
Here's mine. Just so happens that the only pictures I have looking from our front yard are from a space shuttle launch in early 2009. We live on the east coast of Florida about a hundred miles south of Cape Canaveral and have watched a few space shuttle launches from our front yard. The sonic booms when they land are always interesting... I always forget and think something has crashed into the house.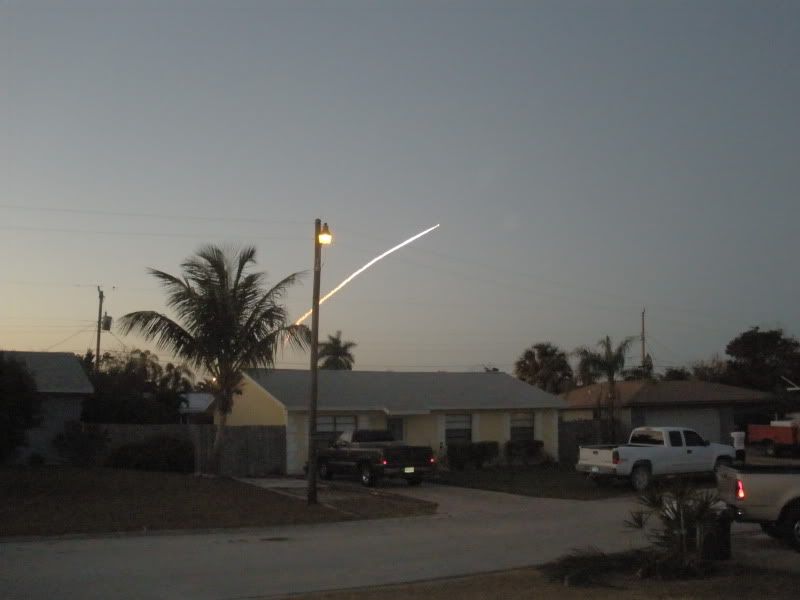 Interesting sidenote, the yellow house in the center of the pictures was raided by the cops. Good old pot growhouse right across the street!